When he woke up in his suburban Chicago home one day in early September, Bears defensive end Jared Allen flipped on ESPN and noticed some NFL news on the ticker.
The Houston Texans had agreed to terms on a six-year, $100 million contract with defensive end J.J. Watt.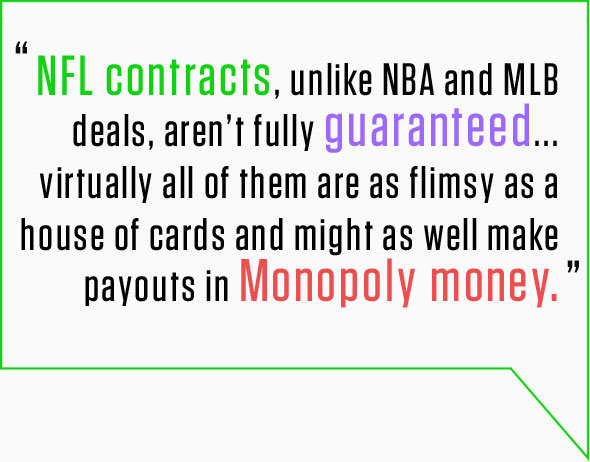 "I saw it and thought, 'This is awesome,'" Allen told Bleacher Report. "All we've heard from owners is that the new [collective bargaining agreement] doesn't allow for these kind of deals anymore. But he's worked his butt off, and it's good to see him get rewarded."
Many agents and executives were curious to see the complete breakdown of Watt's deal because NFL contracts, unlike NBA and MLB deals, aren't fully guaranteed and often include creative ways to inflate their stated worth.